Greg McMillan, 54, has been named the new head football coach of the Quincy Jacks. McMillan has deep roots in North Central Washington, in Brewster and Leavenworth.
His father, Jack, taught and coached football for 40 years, including 19 years at Cascade High School in Leavenworth. Greg McMillan's coaching career started in 1989, helping his father at Cascade. He then coached five years at Brewster, where the highlight was beating Cashmere a couple of times.
Later, he would move to Yakima to coach Davis and ended up staying for 18 years.
"A couple of years later, my dad came down to coach at LaSalle. He and I were at LaSalle for nine years. That was a lot of fun. He retired. I was at Ike and Selah. I've been teaching at Eisenhower for the last 14 years," McMillan said.
McMillan took last year off from coaching to watch his son graduate. It didn't take long before he put some feelers out, wanting to become a head coach again.
"I sent an email to the AD Brett (Fancher) in January with some general questions. I liked his response and ideas for the future. I just like being in a town that has one school. Their community is all-in with school and sports. I can just tell that by the things they do," McMillan said.
When the head coach job at Quincy came open, McMillan thought he would throw his hat in the ring. At the time, he did not know Quincy was coming back to the Caribou Trail League, but that is a cool thing about it, he said.
He replaces Wade Peterson as head coach of a once-proud program. The Jacks struggled to compete in the tough CWAC, going 0-8 in conference the last two years. 
Former Quincy athletic director and football coach Bill Alexander is a big Greg McMillan fan.
"First of all, there aren't many coaching candidates out there like Greg McMillan. He brings experience and pedigree from his dad. I've known him since he was a little kid growing up in Brewster when I was coaching at Bridgeport," Alexander said. "I think he is dying to be a head coach again. I think our facilities have something to do with him coming to Quincy. We built a 'junior college' here, $100 million. You can't even believe what is here."
Alexander said McMillan brings a lot to the table as both a football coach and weight-training instructor. Coach Alex feels Quincy could not have found a better fit
"He's taught and coached in strong Hispanic communities. That is really important here. We need to be like Royal and Othello and those kids need to turn out," Alexander said. "We haven't been getting them out. I think the transition to the CTL will be good because Greg is a CTL guy."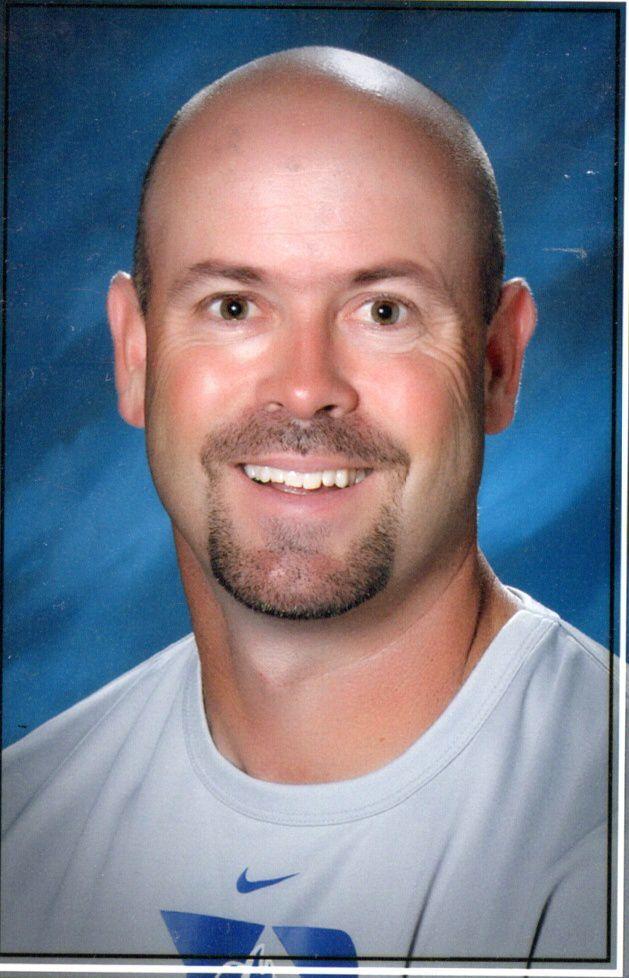 What really separates McMillan from past coaches, Alexander said, is that McMillan knows all the local coaches.
"We had 100 Facebook posts about him getting the job. You would not believe the names on there. Hall of Famers left and right saying 'good hire.' I don't think the people in Quincy get it yet," Alexander said. "They don't know him like I do. We're glad to have him. We're tickled to death. If he needs a guest speaker at practice, I'm there."
McMillan said when he was young, he wanted to coach at a big school, which is why he moved to Yakima to coach in the Big 9. He thought that was the big time, but realized you have to make the big time where you are.
He really missed the Friday night lights in the small town, where everybody goes to the game on Friday night.
"Sometimes when we're young, we think we need to go to the big school or the big city. Sometimes what you're looking for is right in front of you," McMillan said.
Leavenworth is a special place for the family — his wife Marnie is from there. He believes Peshastin has one of the most unique places to play football. He can't wait to go back and reconnect with people on the sidelines and in the stands.
At one time, Cascade and Quincy had quite the football rivalry in the 90s with Jack McMillan at Cascade and crafty Bill Alexander at Quincy.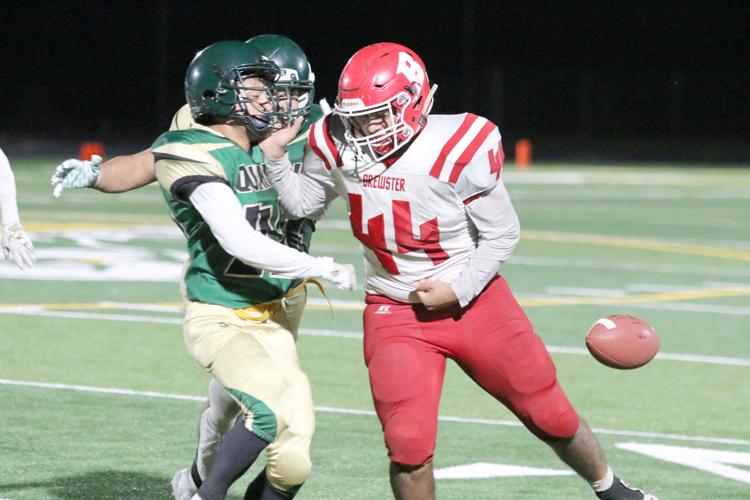 McMillan has never let his disability, cerebral palsy, hold him back. 
"As I was growing up, I didn't think of myself as any different. I just did whatever everybody else did. I played football and tennis in high school," McMillan said. "I've just always done what everybody else does and didn't think about it. Nowadays, it has slowed me down. I had a knee replacement and a few other surgeries which I think are catching up with me."
The pandemic has not helped, he said, because he's home sitting a lot more, which is not good for his back. He needs to work at stretching and exercise to keep himself going.
"Basically, I just move slower than I used to, but it hasn't changed my passion or energy for what I'm doing," McMillan said. "I hope to inspire people to chase their dreams. I'm living my dream."