On a Tuesday afternoon, a group of Quincy residents gathered at the Quincy Valley Historical Society and Museum's Heritage Barn to discuss how to unite in the midst of the COVID-19 crisis.
It wasn't one individual's effort, Museum Director of Operations Harriet Weber said. All kinds of people in the community from service organizations to the food bank and the city were looking for some way they could take action when they met on March 17.
"It was like picking a ripe fruit," Weber said. "So you didn't have to go out and ask, 'Oh, will you please help with this?' No, people wanted to."
The Heritage Barn was chosen as the location because it hadn't been used by anyone in months, she said. Those gathered followed safety protocols, washing their hands and keeping a minimum of six feet distance from each other.
The idea came from Quincy School District Superintendent John Boyd, Weber said.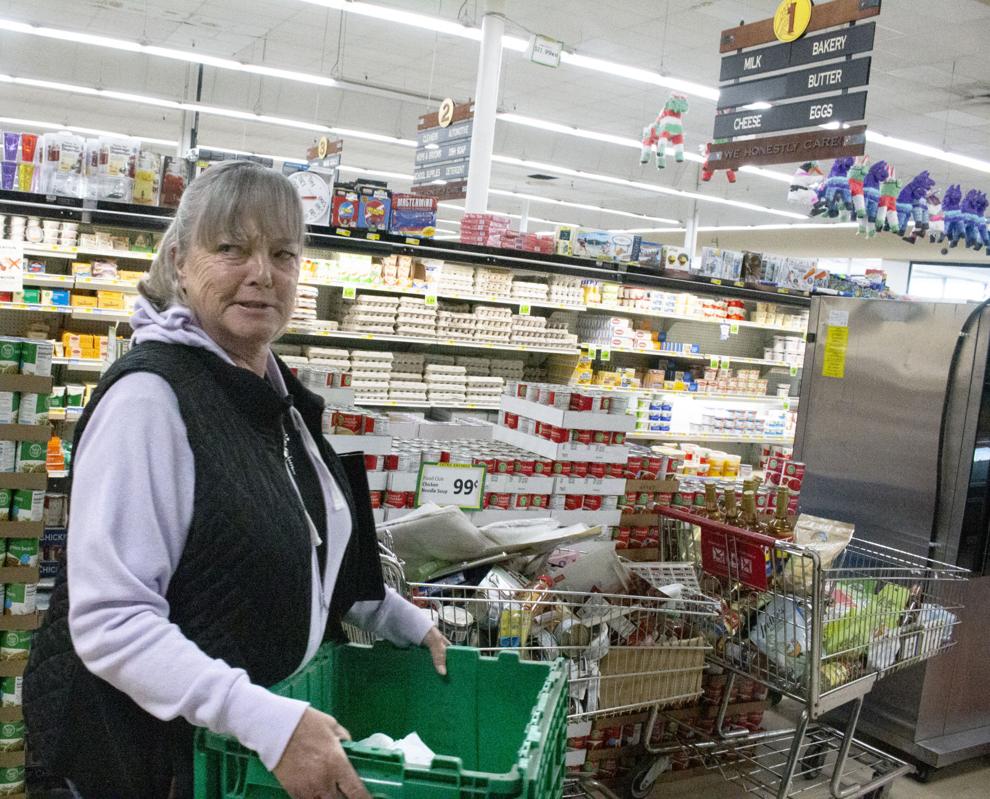 Quincy is about to get hit by a great need, Boyd said. In the school district, 85%of the students are below the poverty line and a lot of people will likely lose their jobs during this crisis.
"They are waiters and waitresses. They work out in the fields" he said. "They may lose their paychecks, so the whole community needs to be rallying around all of our families."
People asked how supplies were doing at the food bank, Quincy City Administrator Pat Haley said. They also were trying to figure out where donations could be sent.
It was decided that the Chamber of Commerce would be the source of information going forward, Haley said. They would answer calls from people looking for food deliveries, help with paying rent and other services.
They also talked about how they could help people who were housebound and in need of services, he said. It was brought up that a list of volunteers could be generated who would be willing to help.
Hispanic pastors at the event brought up the fact that many people in the community cannot read English signs, Haley said. They asked if visual aids or signs in Spanish could be put in the grocery stores or other places, explaining safety precautions and sanitation practices.
They also discussed where donations should be funnelled to and Serve Quincy Valley was looked at, he said. People said that if the government sends out $1,000 check to people, those that don't need the money should donate it instead.
A list of people who would be willing to help wipe down carts at the Akins grocery store was also recommended, Weber said.
Another thing that people are looking at is the community's mental, emotional and spiritual needs, Weber said. People considered the actions taken by residents in Italy who played music together in apartment complexes.
"We can't really do that because we all don't live in an apartment complex close to each other," she said. "(But) how can we do something like that where at an appointed time each day you step out of your house or office or wherever you are at and you wave to your neighbor or do something?"
One thing they would like to do is have children make greeting cards or place mats for the elderly, Weber said. They would have to be printed or laminated, though, so they could be disinfected.
"So this is something that kids at home could do while they're not in school," she said.
It all may seem like small stuff, Weber said, but it may make a huge impact at a time like this. This meeting of the minds was a tremendous effort by many people in the community, she said.
"None of us are doing this because we want to be acknowledged because we want credit for this," Weber said. "This is just the right thing to do."